Mark is wonderful his Baskets perfect
I have worked with Mark before and we were amazed by his creation.
This time he knew we were going for something very special for our wonderful Nephew and did he ever achieve that and so much more! Working with him is like working with a friend. I told him what we were looking for and he got it all and then some into that perfect basket.
Our Nephew loved it and we love you for creating just what we wanted to send him.
We can't thank you enough Mark. We will always come to you as our basket butler
It was perfect, Sandy R Kerr
Sandy R Kerr
Personal gift basket
BEST CUSTOM GIFT BOX EVER!

The back story is that I love the Chewy commercial with dogs Giorgio and Ralph chatting and singing about the arrival of "the peanut-butter box," so it was an epic surprise to discover my very own peanut-butter box on the porch recently. Basket Butler owner Mark Ballis did an outstanding job of curating the contents to the gift-giver's exact guidelines and designing the box to fit my ongoing preoccupation with this commercial, right down to the colors and font on the professionally printed label. It was delivered to my doorstep precisely when the sender requested, with the delicious goodies packaged beautifully. Absolutely made my day to receive it and to see the great attention to detail that was put into crafting the order — PERFECT gift and amazing service from Basket Butler!
Sheri
Just What a Realtor Needs!
Mark has always gone above and beyond in providing the most beautiful baskets to my clients. Each have been so personal and well put together. I love to see the look on their faces when they receive them. His pricing is more than reasonable with all the brilliant gifts he provides in his baskets. 
Kellie Tanner
Keller Williams, The Blu Agave Group
Great Baskets & Service
Mark is phenomenal! My team and I had a last minute request for a basket for a coworker and he was able to get it done and delivered same day! The service and communication were amazing. I would highly recommend this company and definitely use it again. Thank you for helping us out Mark! We appreciate you!
Kimberley
Amazing service! Thank you Mark
Whenever we need a basket we will call Mark first. The personal service and attention to detail was beyond amazing. He knew we were helping our daughter comfort a friend and his mother after getting the news of his fathers death.
The last thing they needed was more flowers so we offered a fruit basket which was met with approval. But when Mark himself delivered it and added extras it really lifted their spirits. He called it the "the gift basket to eclipse all other gift baskets….such a wonderful assemblage of tasty things!" We can't thank you enough Mark. You are wonderful!
Sandy R Kerr
Superior Customer Service

My daughter had her baby two weeks early in Arizona and I was still in Virginia. I planned to put a hospital survival basket together when I got there but the baby had other plans ????. I called Tammy in a panic and told her of my dilemma and she and Mark walked me through the process of putting together three baskets into one perfectly balanced basket that included something for everyone! It was as beautiful and surprising as my new granddaughter. They absolutely loved it when it arrived and since they didn't have time to have a snack basket ready, they were so happy when it was delivered it the next day (at no extra charge)! It was the most incredible shopping experience I've had in a very, very long time. I'm still blown away by the warm and friendly customer service. Thanks again y'all!
Rhonda Pursell
Awesome Anniversary Basket
I had been looking for the perfect anniversary basket to send to a very special couple in AZ. None of the commercial sites had anything that seemed to fit the bill. I happened upon Mark's website and gave him a call. He was able to put together the perfect gift with a personal touch! Highly recommended!
Nancy
Thank you Mark!
Mark is an absolute delight to work with. My daughter is a freshman at the University of Arizona and I have already used him two times. I will be back many more, five stars. His professionalism, attention to detail, presentation and customer service is amazing! He goes above and beyond and is so accommodating. He takes such pride in his work and I am so grateful I found him.
Thanks Mark!
Lisa Kotlarz
Thank You!
I just want to say thank you for going above and beyond. You worked with my daughter in Tennessee to build a basket made just for me and all the things I like. (I am a Denver Broncos Nut and also like red wine and anything caramel) You also went out of your way to deliver it at 7:30 pm as I apparently wasn't home at other times you attempted to deliver it. Thank You! Thank You!
Gretchen Lofgren
Perfect Basket Perfect Service
Basket Butler has the best customer service! It was Christmas week and suddenly we couldn't go to Tucson to see family, so needing a fast present I emailed Basket Butler from on their website and 30 mins later they called and could fill and deliver the basket before Christmas! Excellent Looking Basket! Excellent Customer Service !! 10 Stars if they were available!!
Christine Diot
Completely satisfied
I was extremely pleased with this company. They handled my request in a personal way and delivered a wonderful gift basket exactly as promised. I wouldn't hesitate to use them again.
I highly recommend Mark and Tami.
Wendy Weiss
Wendy Weiss
Ms.
The personal touch.
It's so difficult when sending gifts from overseas to know what you will get however with Mark on the job it was not only easy but I felt relaxed and confident knowing he would do a great job. He went above and beyond to get the basket to our friend (even when I sent him to the wrong address!). It is so good to see a business that understands the importance of gift giving and how to make it a special experience not only for the person receiving the basket but the buyer as well. Truly grateful Mark
Sarah Johnson
Mark to the Rescue
Beyond impressed! Mark's customer service, speed and attention to detail helped me and my company get a basket delivered same day. Making this impact meant a lot to the recipient and Mark just earned a return customer!
I wish every business had Mark's mantra for meeting customer needs. Thanks Mark, it's been a pleasure working with you. Five stars.
Shelley Shumway
Also a joy to receive!
I've known Mark Ballis for years and call him a friend. I have purchased baskets in the past and the recipients have loved them. This week I found myself in the position of BEING a recipient, as Mark and some other friends put together a "Get-Well" basket for me. The thought that went into it was amazing- I love the snacks, but the cartoon character band-aids were my favorite part, showing that Mark really does go out of his way to provide a very personal touch.
Need to let someone know you care? Call Mark.
Don Cox
So Grateful ~ Thank You Mark!!
Found the Basket Butler via Google search & called Mark from Kansas City area for an extremely last minute basket for my dad to wish him a Happy Father's Day. Mark was so kind & after a brief conversation by phone, within just a few hours the most perfect basket was delivered to my parents door. Highly recommend & will absolutely order again in the future!!
Marie Fabrizius
Mark is the sweetest man! He saved my career
I called Mark at 2pm asking for a delivery by 4pm. He happened to be in Marana however after explaining my panic-he drove back to his shop and met with me to help me create the most beautiful basket in a matter of 30 minutes! I was able to deliver the basket at 4pm on the dot. It made a HUGE impression and impact on a very important contract!!! Thank you Mark! We will only go thru you going forward!!! You are amazing!!
Kristen Brown
Amazing Service

HELLO MARK,
JUST A LINE TO LET YOU KNOW THAT THE BASKET YOU DELIVERED IS BEAUTIFUL AND I THANK YOU FOR MAKING A SPECIAL EFFORT TO OBTAIN ALL THE ITEMS I REQUESTED. I SHALL DEFINITELY RECOMMEND YOU WHENEVER THE OCCASION ARISES.
Dr. Audrey Tarchine
During C19 – Basket Butler Went Above & Beyond
We luckily found Basket Butler when searching for a local company in the area who would customize 2 gift baskets. Not only did Mark Ballis do that, he went above and beyond to make it special for the family who was to receive these 2 baskets. One was for the adults and the other for the teenage boys – and that's not easy to put together for teenagers! Mark, thank you for keeping joy in our daily lives especially during these challenging times.
04-20-2020
Joyce Ann Ptak
Farmington CT
Joyce Ann Ptak
I told Mark what I
I told Mark what I wanted, and he went ABOVE and beyond to create a beautiful southwest themed basket for our out of country visitors. SOOOO much more for my money than I would EVER get from a national chain!!! Basket Butler is definitely one of the most valuable hidden treasures in Tucson!
Jeannie Hibbetts
With Gratitude
Thank you so very much for the amazing basket you created for me on behalf of Dollar Mark. From the teas and delightful yellow infusion tea pot to the huge "Thank You" cup and insulated travel mug PLUS the relaxation products and gift cards and lots of purple (my fav)–WOW!! What a wonderful creation that fits me to a "TEA" (pun intended ????). So many thanks for the amazing work of art! YOU SO ROCK!!!
Karen Waskiewicz
Dollar Mark LLC
So easy!
I contacted Basket Butler with a special request for my anniversary and he exceeded my expectations! Aside from the fact that it was short notice, he made it super easy and was in communication with me the whole time. The basket was perfect and I appreciate the personal touch! Will definitely buy again. Thank you!
Erica Mayer
Perfection in a Basket

While searching for a gift basket, I was disappointed with the quality of the available products from leading national floral and gift basket companies. I happened across Basket Butler on line. In reviewing the web site, I realized with Basket Butler, I could customize the basket, shop locally and support local artisans making unique Tucson products. Mark was so easy to work with, and delivered a unique and elegant basket. I highly recommend Basket Butler!
Debra Sarvis
HRT
Always Superb!

I never have to worry about how the recipient of a Basket Butler gift basket is going to feel. They are consistently loved by anyone who receives one. Big or small, let Mark assemble a gift basket that will impress anyone for any reason!
Don Cox
The Perfect Thank You!!!
How do you thank your neurosurgeon for helping you walk again ?! You send a basket from Basket Butler! Truly, I was thrown from a horse and I needed spinal surgery . I have the best neurosurgeon in the world and needed to thank him for getting me back on my feet. Mark at Basket Butler created the most amazing and unique basket I've ever seen!!! When you need a gift that says it all -this is what you should send! Amazing!!!
Jennifer Wilson
Top-Notch Service
I called upon Mark twice within several weeks for condolence baskets, never an easy task. He handled the requests with the utmost professionalism, had both delivered as promptly as I had requested, and the gesture was truly appreciated by each recipient. I will undoubtedly turn to Mark again for his beautiful creations!
Rebecca Mann
These baskets are incredible
We have used Mark's baskets to compliment business development for the past several years. The Butler's baskets are well presented, well organized, and provide a unique gift option. The cookies, treats, and snacks are always fresh and delectable. The pretzel sticks – a personal favorite – offer a unique touch that is always welcomed. The product is perfect and highly recommended!
Derek Daniels
Gifting Made Easy
My stress level was out of control before I met Mark when it came to partner gifting. He has changed this experience for me tremendously.
I give Mark a list and he makes it happen. Thank you Basket Butler for all your amazing work and attention to detail.
Ana Garcia
Love it!

Mark's dedication to creating the perfect basket for you is impressive. He helps you pick the perfect baskets for your clients or loved ones, and prepares them as if they were for his own family! The love he puts into his work will show when you see the happy faces of those who get his baskets.
Edmundo Zevallos
Wonderful to work with!
I turn to Basket Butler for a variety of gifts each year, and Mark never disappoints! The quality of the baskets impress everyone who sees them. Our clients and staff are always excited to receive one. The quality and presentation of each basket keeps me coming back. I've asked for baskets one at a time, as well as large holiday gift quantities. Every time I throw a curve ball to Mark, he steps up to the plate and knocks it out of the park! It's been a wonderful partnership!
Emily Boswell
Basket Butler gets it done – every time!!!

Since I have met Mark, he has gone above and beyond EVERY TIME to make sure the baskets I've ordered are extraordinary with individual pieces that made each one priceless! From a very special basket for an amazing women well into her 90s to baskets themed around World War II – Mark made sure every basket had items that brought back memories. Trust Mark every time to do your gift baskets – amazing baskets, affordable, exceptional customer service and a dear family man committed to his country and community!
Lauren Smith Klase
More than a Gift Basket
I have used Mark more than once for an idea of gift giving. He knew just how to put together a gift perfect for the person I was giving it to.
Whether you wanted to throw in some ideas of your own or don't have the time Mark will put it together perfectly. Mark's baskets are beautifully presented & you can expect you will be giving more than a gift basket when using Basket Butler, you will be giving a gift of gratitude!
Natalia Rodrigez
The Tucson Experts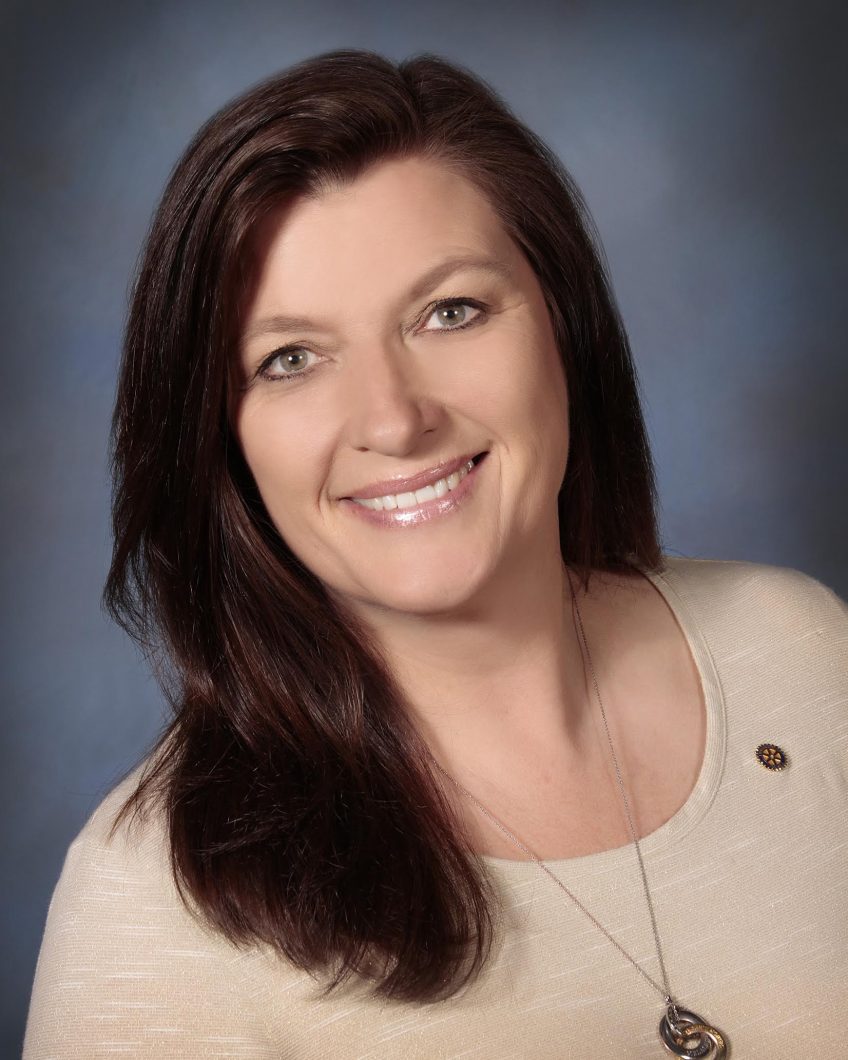 We have ordered gift baskets from Mark Ballis over the last few years and love the baskets and the service that he provides. I would have no hesitation in recommending him to any business.
Anne McKechnie
Perfection Every Time!
Mark's attention to detail makes every basket he creates simply perfect! You can feel confident when you order a basket from The Basket Butler for any occasion that the recipient will be delighted! There is nothing ordinary about Mark's baskets and in fact they are extraordinary!
Ann Gavlick
Unique Baskets-Great Service
Hughes Federal Credit Union has used Basket Butler for numerous custom gift baskets. Mark has been wonderful to work with and is always prompt in service, as well as delivery. The baskets are unique and you can tell that he pays close attention to detail. We appreciate Basket Butler's continued great service and recommend Mark to anyone looking for a gift basket.
Matt Smith
Very happy

Mark Ballis made a basket for my Nurses Day Giveaway. I had an idea of a couple things that I wanted in it and he did all the rest. It was so simple and came out looking very good. It was finished quickly and priced well, so I'm very pleased and can't wait to give it to the winner of the drawing!!
Andrea McCully
Received Fun Basket!
I was the lucky recipient of a baseball-themed gift basket made by Mark at Basket Butler. It had all the required ingredients-popcorn/crackerjacks, pretzels, chocolate, peanut snacks, etc. Perfect for the sports lover in your family or a fun kid's basket to break up the summer doldrums. I highly recommend Mark for your next gift-giving opportunity.
Lee Ann K.
Always Outstanding
For the past several years, Mark with Basket Butler has designed gift baskets for me to thank clients. The presentation is always outstanding, and when I walk in the door to take them to a client, the response is amazing! Mark takes great pride in his work, and is prompt and attentive to any special requests. The baskets clearly make a statement, the products are bountiful, and clearly will express gratitude and show great appreciation for the business! The baskets have continued to be a hit and have led to referrals and future business from my clients.
Gale McGuire
Division Director, Robert Half Finance & Accounting
Outstanding Service
The Financial Executives and Affiliates of Tucson (FEAT) has used Basket Butler since 2009. They have regularly provided us with beautiful customized gift baskets to present as appreciation gifts for the keynote speakers at our monthly professional development programs. We appreciate Basket Butler's outstanding service and attention to detail.
Pearl Ford-Fyffe
Administrator, FEAT
Just the Right Basket
My company has been using The Basket Butler now for 2 years. We give our customers a basket when they purchase an organic bed from us. Mark has been very helpful in creating just the right basket with organic and sleep products for our customers. Mark is very attentive to his customers needs and provides a very fast service !! I highly recommend The Basket Butler to any company or person for all your basket needs !!
Bobby Boido
Organic Sleep Systems